The Author: Pulkit Juneja
This post has been written by Pulkit Juneja, a tech savvy guy who loves to write content on latest technology news, gadgets reviews, SEO, blogging tricks and much more. Check out his another technology website
Versed Tech
. Connect with him at
Twitter
and
Google Plus
. You can also email us at pulkit9953@gmail.com
Eyes4Tech Main Contacts
Articles Posted by Pulkit Juneja:
Corporate ID badges are not a new phenomenon. Many companies, large and small, have long been requiring their employees and authorized personnel to use ID badges to gain entry into ...
Continue Reading →
So you had just bought a new solid state drive? Can't wait to enjoy the fast speed? Then you should know there is a tool which allows you to migrate OS to SSD Windows 10 in just minutes. ...
Continue Reading →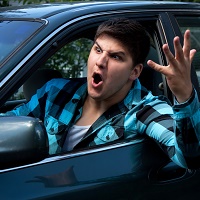 In a study conducted by a Connecticut auto club, commuters in 25 prominent U.S. metropolitan areas recorded occurrences of road rage in their city. This includes tailgating, profanity, ...
Continue Reading →
Shopping via Internet, or what we call e-Commerce in common tongue has become a widespread trend nowadays. If you don't know about online shopping in 2016, you are living under the ...
Continue Reading →
Knowing an outstanding place to buy Apple replacement parts can be very helpful. You never know when your smartphone is going to need to be repaired. When disaster strikes, it is great ...
Continue Reading →
We all spend a lot of time on the internet watching videos of all kinds and consuming other multimedia content like music etc. There are dedicated websites for all kinds of videos that ...
Continue Reading →