If you are a serious gamer, the choice of a gaming mouse is one of the toughest decisions you may need to make. It solely depends upon what kind of games do you play. A comfortable mouse can be helpful in getting accurate movements with your mouse, while a mouse that does not work effectively may spoil your gaming experience. We would help you in choosing the perfect mouse for your requirements.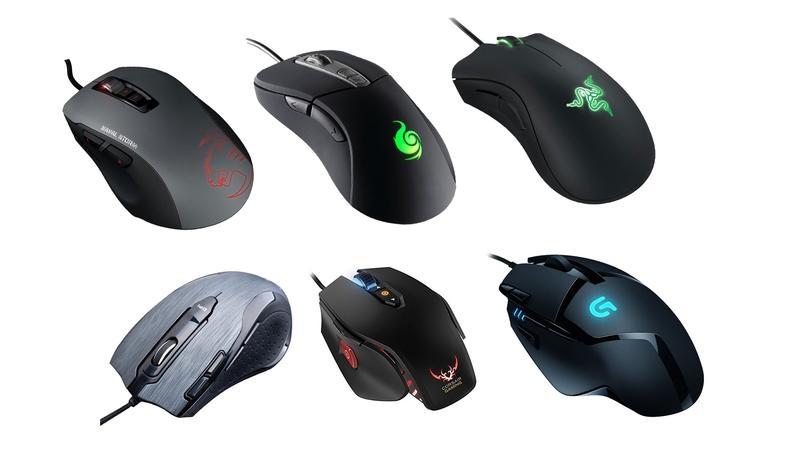 Here are our top picks for the best gaming mice in 2017. We hope that the list appeals to the gaming enthusiasts. Here we go with best budget gaming mice for all your needs.
#1. Corsair Glaive RGB
This is, in fact, a high-end gaming mouse. The mouse is indeed a perfect option for the comfort. It comes with interchangeable thumb grips that improve the ergonomics of the mouse further. The mouse has a three zone multi backlighting system. The Corsair mouse has a high-end Pixart sensor. The only grudge you may have about would be the price.
Price – $ 59.9 on Amazon.
#2. Razer DeathAdder Chroma
Comfortability is what makes it the prime choice. If you are the one who does not like gripping the mouse, you would definitely fall in love with this awesome mouse. It keeps the design at its simplest form. It does not come with fancy buttons like most of the mice out there. You may feel left out, but once you lay your hands on it, you will never regret your decision.
Price – $ 57.13 on Amazon.
#3. Logitech G900 Chaos Spectrum
Logitech offering is indeed the best in terms of a wireless genre that it belongs to. Wireless gaming mice have always struggled with their lagging performance, however – Logitech has somehow managed to move past that allegation. What makes it even more versatile is the mix of wired and wireless design. You can choose the mode you like. The ambidextrous design makes it best suited for the left handed people. It gives you a whopping 30-hour battery backup.
Price – $ 107.38 on Amazon
#4. Corsair Harpoon
For the budget minded gaming enthusiasts out there, here is a grippable budget mouse. The mouse comes with a textured rubber grip. The mouse offers you six programmable buttons. The optical sensor is yet another part that would make it a great choice for your needs. The mouse also has an onboard memory that helps it remember custom DPI settings. The gaming sensor has offers you advanced settings.
Price – $ 29.99 on Amazon
#5. G.Skill Ripjaws MX780
Here is yet another gaming mouse for the left handed. The mouse comes with a modular design. It can be adjusted for either left handed or right handed functionality.  Another feature worth mentioning would be the option to adjust the height of palm rest.  Ergonomic design is yet another feature that should make it the best option for your needs. The only issue we could find would be the weight that is on a heavier side.
Price – $ 34.99 on Amazon
The Final Thoughts
That concludes our top picks for the best gaming mice in 2017. We assume that we have listed the mice that would appeal to all genres of gamers. We have also paid attention to list out the mice on the basis of budget.  Do share your views about the mice listed above. You may also share your own list with us. Your feedback will be welcome.