An Android smartphone computer built from Samsung Galaxy Note II? That was my first reaction before I watched ColdFustion's video below. I know for a fact that it is possible and I am not removing these from equation. The possibility of having your own responsive and portable personal computer straight from your pocket. I can still remember myself having my first IBM-PC XT computer way-back in the 80's. And since then the evolution of personal computers were unstoppable.  From those bulky and big computing machines turned into a more portable and faster computers – and the innovation never stops and just keeps on moving forward. However, even with the continuous innovations being done by the PC manufacturers with their products it can't be denied that smartphones like Android is getting more consumers than the former.  And now, it is not impossible anymore to convert that handheld device to become the next Android smartphone computer.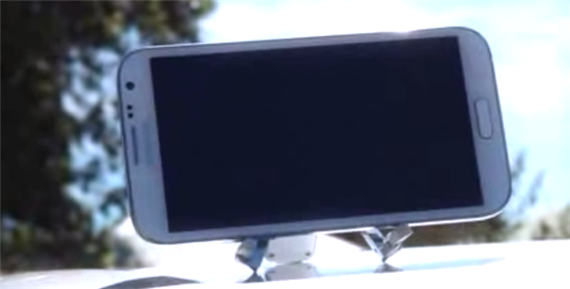 To Convert Galaxy Note 2 Into Android Smartphone Computer
The video from ColdFustion hooked his Samsung Galaxy Note II into a HML Samsung adapter and a HDMI cable into a Samsung LED television for his display screen. As for the input devices, he used an Apple wireless keyboard and mouse. And the processor? Of course the Galaxy Note II quad-core processor.  Basically, that's all what he used to make the whole thing work.
The whole video showing how Samsung Galaxy Note II converted into an Android smartphone computer was quite impressive indeed. And most of the tasks that we're all enjoying when in front of a computer is also doable with this setup. Streaming videos, watching your favorite movies, accessing your emails, a couple of productivity stuffs and many more. You can also do multi-tasking activities like chatting on Skype while watching YouTube – pretty neat.
Although, there are still limitations like for example the applications you are using – well, not all of them are going to work on an Android smartphone computer. Not now, maybe sometime in the near future. Another disadvantage of course is that, you always need to have a set-up like this. And I mean you always have to carry those cables and far worst your own LED monitor. 🙂
The video above only shows us that it is "possible" to turn our smartphones into a regular computer. And this is not impossible to happen – for me.
Don't you think so?
[Source: YouTube]