Satechi, San Diego, CA – is a company that creates gadgets from which the tech-consumers can integrate their products with your most favorite electronic devices. Recently, Satechi released their latest and new portable wireless audio speaker called "Satechi ST-69BTS Audio Cube Portable Bluetooth Speaker System". And when you talk about potability and easy-to-carry sound system while enjoying your favorite music I think you will dig this new portable Audio Cube Bluetooth Speaker.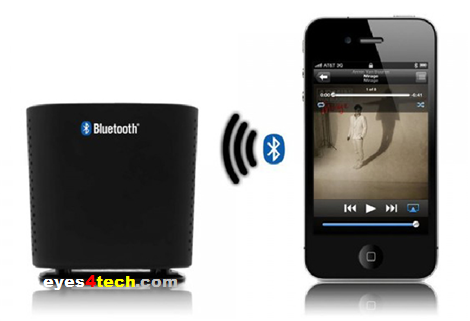 The new Audio Cube Portable Bluetooth Speaker codenamed ST-69BTS is so handy as it only weighs 9.6 oz and has a dimensions of 3.1 x 3.1 x 2.9 inches. This speaker is a wireless device and uses Bluetooth 2.0 technology but it also sports a  3.5 mm Auxiliary Input for non-Bluetooth electronic devices. With these connectivity options you can easily connect or integrate it with almost every devices and even add it on your own complete sound system.
So if you are interested with Audio Cube Portable Bluetooth Speaker, you can buy them from Amazon or straight from Satechi's official website.