A lot of friend will make a backup for important data before rooting android Smartphone or flash it, contacts is the most important, here is an article talking about how to backup contacts and SMS. Everything from switching phones to fumble fingers can drop your messages in front of the digital reaper. Many friends will loathe giving up message content, wanting a backup, because the content of the message is very important, sometimes about the boss's task, of course also has lover's honeyed words. Chances are you have a lot of important and valuable short messages that you would never want to lose. Or you just choose not to delete your messages, and want to backup Android SMS for future records and treasuring. This is detailed steps on how to transfer SMS from Android to PC.
Here I would like to introduce a best desktop program Coolmuster Android Assistant tool, which can provide user with powerful features. An all-in-one Android backup and recovery application on computer for you!
1. Click to backup text messages from Android to PC, and restore at any time.
2. Selectively backup messages to the computer and saved as an XML/TXT file.
3. Directly text one or many friends from computer with ease.
4. View all text messages in threads.
5. Hand off phone call and answer it with a message when you're busy.
6. Delete text messages in batch to free up phone memory.
This page will help you know about the best android app to create backup of important phone data and applications. You will also find some help on full system backup that is Backup, taken via recovery.
Backup Your Android Contacts to PC
To get started, first download and then install this application on your computer. After the installation, you can launch it. Then, connect your Android phone to computer with a USB cable. You will see the main panel, click the "contacts" tab, you will see all contacts list on the right. You can edit, delete, and modify the contacts.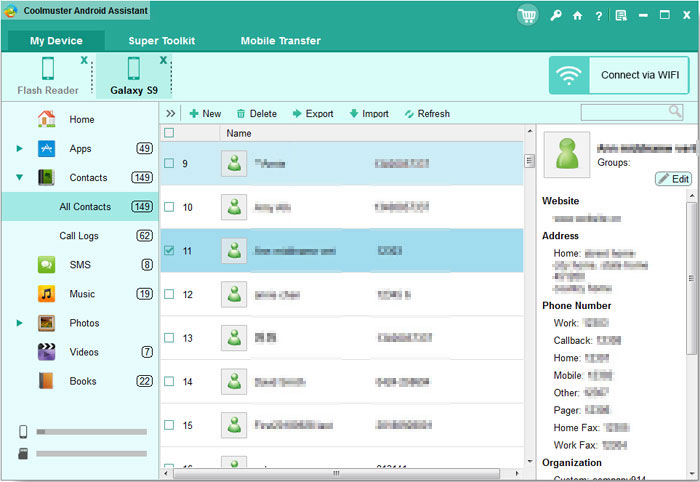 Backup Messages from Android to PC
Click on the SMS tab to enter the SMS management window. Then select the messages and click the Import/Export button. Choose Export all SMS to computer or Export selected SMS to computer, and save the messages to your computer in .txt or .xml format.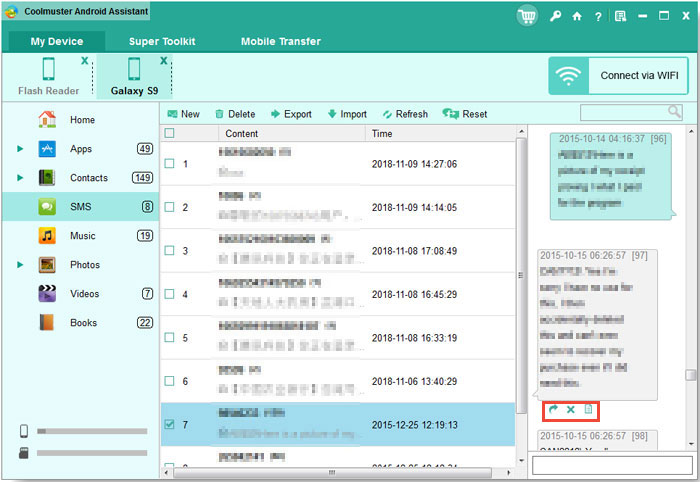 You can Send Messages from PC to Phone
This program allows user to group text from PC to other's phone, it is vey convenient. After you finish typing the messages, you can click the "Send" button to send the message to the target phone.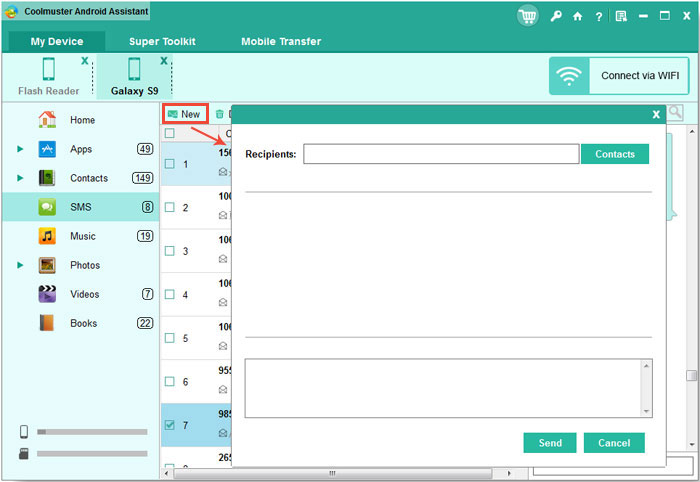 There are many ways to export messages, contacts from Android phone, like using Gmail, iCloud, or other desktop program. Backing up your text messages and contacts from your Android phone to your Gmail account is so simple there's no reason to not back them up and make them search-friendly in the process. Read on to see how you can turn your Gmail account into an SMS vault. Backing up your SMS messages to your Gmail account is so simple, however, most of user needs to print messages into a paper or view the messages on computer. So backing messages or contacts to Gmail is not a great solution. If you need to export all contacts from Android to computer, then following these steps to transfer Android contacts to PC, just give it a try! You're allowed also to export all other files, like photos, videos, and documents from Android hone or tablet to computer for backup.